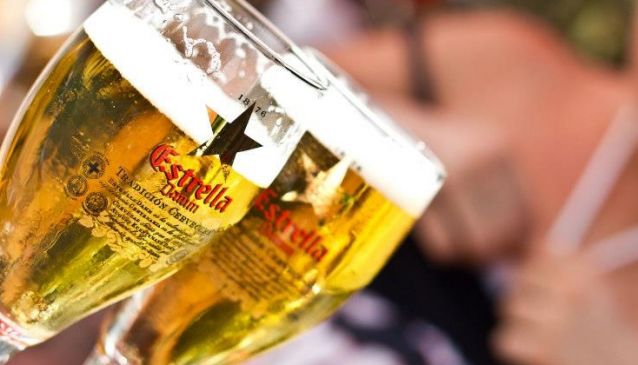 Ibiza By Beer
Food & Drink
You will need a full belly to soak up the beers and a pocket full of change...
Pick a day, any day in the winter in Ibiza and try our Ibiza by Beer tour. This particular one was done in only 10 beers due to the late start and the need to head to the Flower Power festival after! Select your designated driver carefully and promise him or her that you will make it up to them next time! You will need a full belly to soak up the beers, a pocket full of change to make "bill time" easier and remember, spend no more than 30 minutes in each bar or you will get carried away! We have recently decided that chupitos are a fantastic addition but get a round in only every other bar or things will get too messy too soon! If you have any female participants or generally poor drinkers with you, pack a picnic for them so they can keep up!
This is how it goes...
Meet at Bar Cosmi in Santa Eulalia for a caña in the sunshine. People watch, tell fellow drinkers about your plans and no doubt leave with more guests than you had bargained for - this tour has become very popular. From here head along the Ibiza road to Santa Gertrudis where stop number 2 is Bar Costa - the infamous bocadillo bar with some of the best hams on the island. Chat and laugh on the terrace or inside next to one of the cosy fires for a while before heading along the back road from Santa Gertrudis towards Santa Inés. Turn off to the left and the next stop is the lovely crossroads bar in Forada called Can Tixedó. Beautiful artwork covers the walls here and the tapas are delicious for those feeling a bit peckish by now.

Beer number 4 is at the Bar Can Cosmi in Santa Inés, more fondly known as the tortilla bar. This place makes some of the most amazing omelettes on the island but that´s for a food tour another day. Too much food on this tour and the alcohol will not have the desired effect.
Heading back North from here along a beautifully scenic route, we arrive at Bar Can Cires, probably better known as the bar where the wine festival is. This is in the town of San Mateo where the fiesta del vino is held every year. Can Cires doesn´t look like much from the outside, but walk through the bar and there is a beautiful terrace out the back.

Next we come to the wonderfully rural bar near Es Portitxol called Can Sulayetas. You may have noticed that only the best bars with great terraces have been selected for this very special tour so make sure you pick a nice sunny day. If you are including meals on this trip then Can Sulayetas is another perfect option - home made burgers, grilled chicken, tapas...

No time for dawdling though so it´s back in the car to the village of San Miguel and up to the oh so traditional bar on the hill right next to the church. Can Xicu de sa Torre is probably the oldest bar in town and is also the cigarette shop so is visited daily by locals, farmers, hippies & foreigners alike. It is the smallest bar on our tour, with just 1 table outside and 3 inside. This is a great place for a shot if you have opted for the "beer & a chupito" route or a different kind of shot if you are into photography.
If you´re still standing at this point then caña number 8 is in the neighbouring town of San Juan at Vista Alegre, very central, loved by the locals and a fantastic fish restaurant. From here we have a slightly longer drive along the very scenic and windy road through San Vicente all the way around to the town of San Carlos where we will of course be stopping at good old Anita´s Bar. If hunger has got the better of you by this time order the montaditos - slices of toast with an assortment of different toppings. The bread not only fills you up but also helps to soak up some of the alcohol consumed and will even get you in the mood for some more shots and the Hierbas Ibicencas here is homemade!
Next we cruise along the San Carlos road and turn right at the roundabout back towards the San Juan road where we will take a left and stop at Bar Can Muson de sa Vila, better known as Juanito´s. Here you can either stay for a slap up meat feast and some more drinks or head back along the San Juan road towards Ibiza town, turning off towards Santa Eulalia and back to the Cosmi Bar.
That completes our Ibiza in 10 beers tour so grab a camera, choose your group carefully and have some fun!
Main photo credit: Max Lawless Photography