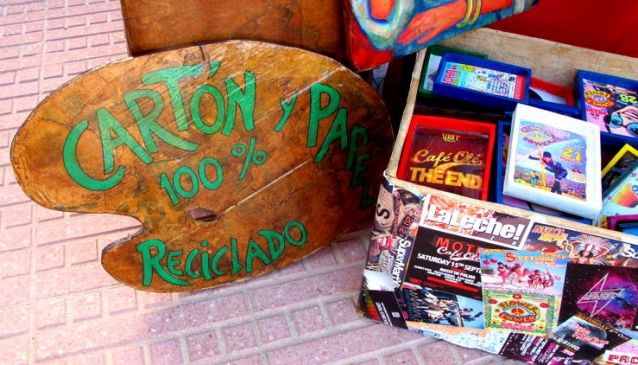 Ibiza Market Hopping & Shopping
Arts & Culture
Drummers and bongo players also set up mats on the ground and have a little jam session...
Holidays in the sun don't have to be all about
beaches
, sun bathing and swimming. Although relaxing, the beach can be exhausting and a day or two of shopping can be very therapeutic. The shops here are great and we have an amazing selection from high end designer label clothing to hand made island jewellery. We highly recommend dedicating a full day to checking out the
shops
in Ibiza town, but for the true local experience, don't miss the markets!
Market stalls can be found set up in most of the smaller towns in Ibiza, at or around the main square or along the promenade if there is one. There are four main markets that have become extremely popular over the years, each for different reasons, and if you are visiting for a week or longer, try and fit in a visit to each one.
Hippy Market, Punta Arabí, Es Canar

This market has been going since 1973 when it was first started by a group of hippies getting together to sell items brought back from their travels. It is a seasonal market, open every Wednesday from the beginning of May to the end of October, rain or shine. Stall holders from all over the island pack up their car the night before, get an early night (or don't go to bed at all) and spend the whole day selling, promoting and chatting to locals and tourists about their week. The market is open all the way through from early morning until 7pm so don't worry about missing it. It takes place in the small seaside town of Es Canar which can be reached by driving through Santa Eulalia. Hundreds of stalls are perfectly placed in between pine trees and there are a number of bars & restaurants to have a snack and a rest. Try a delicious paella in the grill restaurant at 13:20 & 14:00 for just 7.90€ per person or enjoy a delicious pizza at the Italian restaurant, a mouth-watering cake from the cake shop or even just a sneaky free sample from the Hierbas Ibicencas man!

This market is huge so you will need a couple of hours to make your way around it and examine each and every corner. There is always a band or two playing live, as well as dancers from around the world and of course a busker or two! Drummers and bongo players also set up mats on the ground and have a little jam session. An amazing atmosphere can be found in the big marquee from 14:00 to 16:00 with Afro-Reggae, flamenco, Spanish rock, 70's music, trance and electronic beats from around the globe.These stalls house an array of interesting products and you really can find just about anything here. Cheap sunglasses, cheesy T-shirts and the usual holiday souvenirs are all on offer as well as a large selection of crafts, handmade products and imports from the East. Anyone can sell at this market but it is quite tricky to get a stall as they are so sought after. The waiting list for a stall here is quite long but if you would like to request one, just fill out this form. Stalls can be rented per day but only in a specific area. You will have to pay for parking or park in Es Canar and walk to the market. Early morning or late evening is the best time for a visit as a mixture of the midday heat & the crowds can often be overwhelming.
Las Dalias has been the Saturday hang out for years and is visited by an extremely eclectic mix of people from local Ibiza residents to travellers and hippies from around the world. This market actually runs all year long and moves from the interior set up in the theatre & downstairs restaurant to the magnificent garden, depending on the season. The Christmas market is a wonderful place to spend cold winter evenings sipping on mulled wine and eating mince pies, while buying last minute presents. However,
Las Dalias
is most known for the now infamous Saturday market. Hundreds of stalls appear in the garden and you can find some amazing souvenirs of mostly hand made articles. A lot of the vendors here now even have their own brand and sell worldwide! Many of them have been at Las Dalias for decades and so have a great following of tourists and locals who enjoy visiting them week after week, year after year to discover additions to their collections. Jewellery, fashion, toys, crafts made out of recycled materials and of course soaps, natural perfumes and instruments are all available. The
bar & restaurant
are open as well as pop up juice bars, cocktail bars and of course snack bars to keep you going while shopping in the heat of the day. During high season, the market becomes so popular that night markets are set up too, usually on a Monday & Tuesday night so that shopping can be enjoyed with a cool evening breeze & a tasty cocktail. You will have to pay for parking here and we recommend a late afternoon visit on your way home from the beach.
Cala Llenya Sunday Market
This market is more in the style of a flea market; anything can be sold here, whether it be second, third or fourth hand. The atmosphere is amazing and the vendors really know how to entertain! Don´t be surprised to see bathroom fixtures, your grandmothers´ old bell bottoms or even cactus plants and ovens on sale here. Join the crowds in front of the hot dog hut (definitely worth a visit) for live music every week with flamenco by El Chacho or classics by Backbeat & the Rolling Soul. A menu of the day is available at the restaurant and there is no shortage of drinks at the bar. Pop in on your way to the beach or while sightseeing, any Sunday of the year. This market is open from 9am to 4pm but times may change from winter to summer. Parking here is free so it can be a little tricky sometimes.
San Jordi Car Boot Sale
This is another Saturday market but only in the mornings. It is a car boot sale in the South of the island, near Ses Salines beach. The hippodrome here is jam-packed with cars & stalls, again with a fantastic vibe and a very jolly crowd. There is an awful lot of junk available here but if you are looking for something specific, you will probably find it! Another fab place for a burger,
bocadillo
or a hot dog as well as a few beers and a good old gossip with the local vendors. Find everything from dvd´s to second hand bras here as well as large items of furniture and pets. Parking is also free at this market.
A lot of the smaller towns also hold markets like the stalls that are set up along the promenade in Santa Eulalia, Figueretas, Playa D´en Bossa, Portinatx and of course the port in Ibiza town as well as many more. New on the market scene is the Sant Joan Sunday morning market from 10am to 3pm. The heart of this little town fills up with wonderful stalls by artisans as well as second hand items, musical instruments and all sorts! There is never a lack of entertainers here and the town is alive with music, fun for kids and happy, smiley faces. Due to popular demand, the Cala Llonga Thursday night market is back and will be held from 6pm to midnight all along the promenade, with as much entertainment and live music as possible. To request a stall here just visit Viva Cala Llonga!

As you can see, markets are very popular in Ibiza and almost all of them are a great place for entertainment as well as much needed shopping! Please visit our events page for exact dates, times & directions to the markets.