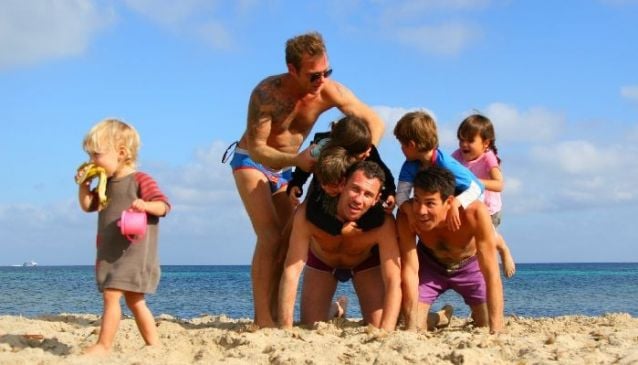 Family Fun In Ibiza
Adventure
Ibiza is amazing for all ages and luckily, we know some of the best places to visit...
Ok so you did Ibiza in your 20's and had the time of your life. You made it to every single club more than once and passed out on a few beaches waking up with your hand print burned onto your chest! But, you never saw Ibiza through the eyes of a sober person and you kind of regret it.
Now you are all grown up, have kids of your own and are determined to show them the beauty of Ibiza before they see the party side of the island when they turn 18. "Good thinking" we say and it means you finally get to see it too. However, you can't help wondering..."Is there anything to do in Ibiza with kids or will we be bored?" Ibiza is amazing for all ages and luckily, we know some of the best places to visit for fun, culture or even just a day of relaxation, family style.
The caves in San Miguel are a must. They are naturally formed and over 100,000 years old. Originally discovered by smugglers, they are now a safe & fascinating place to visit and the underground lakes, waterfalls, stalactites & stalagmites are amazing, not to mention the views from the top! Open all year long, this is a wonderful activity during low season in Ibiza and will cost you under 10€ each.
Although those of us that live in Ibiza will tell you that winters here are freezing, don't believe a word of it. We are just wimps and much too spoiled. It does get cold but if the sun is out and the sky is blue, whether it's August or March, feel free to plan a kayaking trip. We recommend a wet/dry suit during the winter months but exploring the island by sea is one of the most beautiful experiences you can have here, at any time of year. If you love to be out there exploring with a wonderful group of people and a great leader, then we know just the tour for you. Interested in a round the island kayak event? Join a funfilled day with snacks, equipment and your very own guide for about 60€ each in an incredible transparent kayak!!
Glassbottom boat rides are available from many of the beaches and zodiac or pedal boats can be rented by the hour. Love water sports and beaches? Spend the day on jet skis, the banana boat or even try some parasailing... These activities are not cheap though so find a nice beach to rest at in between where you will be able to snorkel from and even swim to a few caves.
Boat rides are another sunny day option and there are a number of different companies to choose from where you can reserve anything from a fishing trip out with the family to a quick boat ride to Formentera or even a luxury speed boat for a day of pure adrenalin fun! If you really want to push the boat out (pun definitely intended) how about hiring a boat with a skipper to take you around Ibiza and her neighbouring islands for a few days? Sounds like heaven to me!
If you're not really fans of water sports or the beach, how about visiting all the sea creatures at the aquarium where you know they can't touch you, sting you or scare you? Check out who lives in the Mediterranean Sea from the comfort of a wooden walkway above this beautiful underwater cave for less than 5€ each. Aguamar, the waterpark, is another fun option and has some amazing slides.
There are also some adorable little trains that chug around the island starting from different points. They take you on tours around Santa Eulalia, up to the church on the hill where there is a museum, through the Ibiza countryside... If you're in to history and culture and you're kids aren't too young, definitely visit Dalt Vila in Ibiza town and even join one of the guided tours up there.
There are of course events happening all year long, perfect for the whole family like the Medieval Fair in May when the port area and the old town turn the clocks back and put on some great shows with all sorts of stalls and activities too. Each town also celebrates their Patron Saint Day where the partying can often last up to a month either side of the actual day and events include everything from Flower Power parties to cookery competitions, culture days to traditional dances & shows and other activities like funfair rides, gymkhanas and of course a personal favourite, the Pages Festival. These festivals are all free to attend and most of the activities are held outdoors. So as you can see, there is plenty for the whole family to do here and all year long too! Check out our events calendar to see what's up next.
If you´re unsure where to stay, the little town of Cala Llonga is a wonderful family resort with a beautiful beach, a playground and fun activities throughout the year. We love it up at the Pueblo Esparragos and we´re sure you will too. If on the other hand you would prefer your own villa in Ibiza or even a more central apartment, contact Completely Ibiza who´s team of Ibiza lovers will find the perfect holiday rental for you.