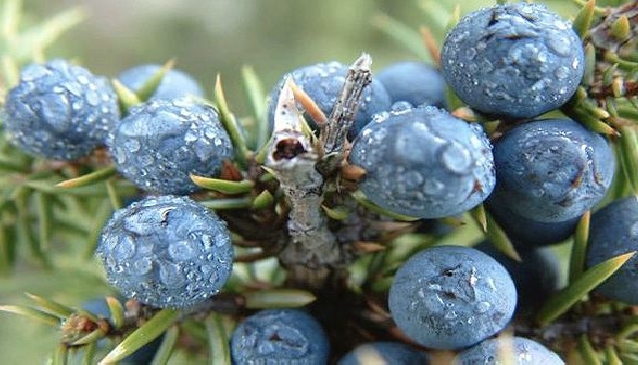 Amber Nectar of the Gods
Food & Drink
...thyme is rumoured for treating rheumatism, while rosemary is Mother Nature's cough syrup...
Hierbas Ibicencas is a drink that has been produced by the native people of rural Ibiza for over 200 years, and remains a very important part of Ibiza's nightlife scene and drinking culture today. You will be hard-pressed to find an Ibicencas establishment that does not have it on their shelves, and it is customary to receive a complementary taster, served in a balloon glass which helps develop the flavour, at the end of any meal.
So, what is it made from? The list of ingredients is extensive, and includes anise, thyme, rosemary, lemon and orange zest, juniper berries, mountain mint and fennel. The other ingredients are a highly guarded secret and differ from Hierbas to Hierbas, making each one unique in flavour and strength. However, it is usually distilled from wine and molasses to about 30% proof, which means it definitely has some kick!
If the ingredients list was not enough to whet your appetite, you might be interested in the beneficial properties of this distinctive drink. Firstly, it is excellent for aiding digestion, which is why it is usually served after a meal. What's more, thyme, which is one of the main ingredients, is rumoured to be brilliant for treating rheumatism, while rosemary is Mother Nature's cough syrup.
Legend also says that men become more handsome after drinking it and women become more fertile, but in my experience it only seems to make the men think the women are more attractive and themselves more fertile!
While it would be true to liken Hierbas to Marmite - you either love it or hate it - you absolutely need to try it at least once. For those of you that feel the taste is not for you, here are some cocktail recipes that might help change your mind. You could even be one of the first people to try Hierbas with Scheckter's Organic Energy drink, a tasty new beverage that the team at MyDestination.com/Ibiza have recently introduced to Ibiza!
White Island Ice Tea
25ml Hierbas
25ml White Rum
25ml Vodka
25ml Tequila
100ml Coke
Wedge Of Lime
· Mix the Hierbas, Rum, Vodka and Tequila in a shaker
· Strain into a tall glass
· Top with Coke
· Garnish with a wedge of lime.
Bes Bellini
15ml Hierbas
15ml Raspberry Puree
15ml Passion Fruit
100ml Champagne or Cava
· Mix the Hierbas, Raspberry Puree and the Passion fruit in a shaker
· Strain into a champagne glass and top with Champagne or Cava
Balearic Martini
50ml Hierbas
50ml Vodka
5ml Vanilla Extract
4 Basil Leaves
Wedge of Lime
· Bruise 2 of the basil leaves and add to the Hierbas, Vodka, Vanilla and a squeeze of lime in a shaker of crushed ice
· Strain into a Martini glass
· Garnish with the 2 remaining Basil leaves and lime zest