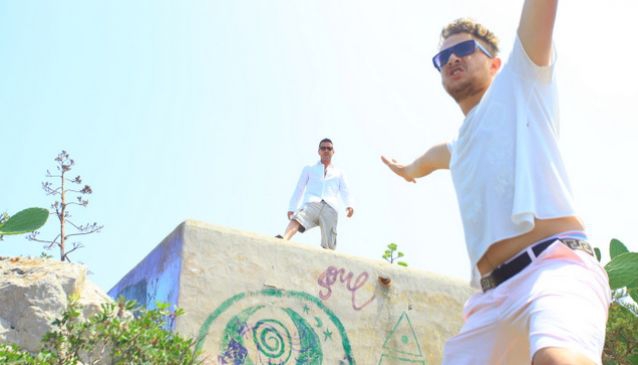 IBIZASUN MUSIC
Arts & Culture
A musical adventure of epic proportions. This is electronic music for the thinking man.
Launching their epic electronic fusion album, IBIZASUN MUSIC invites My Guide Ibiza to go behind the scenes. An event you definitely don't want to miss, deemed to be the biggest launch event of the season, enter our competition to win yourself the hottest tickets in town.
This month IBIZASUN MUSIC release their sensational new album titled "IBIZA OVERDRIVE". The My Guide team go behind the scenes to find out more about what promises to be the launch event of the season and the unveiling of a defining sound. Keep reading and you might just find yourself invited!
Describing IBIZA OVERDRIVE as electronic fusion may be the only words available to classify this music into a genre, but it belies the depth and breadth of what can only be described as a musical adventure of epic proportions. The brainchild of Ralf Schunk and Levin Kärcher, IBIZA OVERDRIVE started out as an idea in 2009 to create a fusion sound, so complete in its union, that something new was born. With Levin engineering a set of new synthesizers to create a series of, literally "handmade" sounds, Ralf went in search of the accompaniment. For this to work they needed some very special talent indeed. Enter Echo Prize winner Joachim Kühn and you have another great talent that defies categorisation. Spending much of his time in Salinas, Ibiza in between headlining concerts around the world, Joachim Kühn provides a performance on both the piano and sax that moves you. Listening to the dynamics of his performance you realise you are listening to one of the greatest musicians of "good jazz" of our time. Christian Lillinger's performance on drums is no less gripping, setting a blistering pace at times and providing just enough structure for you to think you understand what you are hearing. In Ralf Shunk's own words "this is electronic music for the thinking man".
The album will get playtime throughout September on Ibiza Global Radio starting with an exclusive interview with Ralf and Levin in the Global Radio studios. Of course all of this is leading up to the official launch, which will be held on the 22nd September. Ralf promises a show as dramatic and intense as his music and with a limited number of tickets available to the public, My Guide is inviting you to pre-register before the tickets go on sale. We will also be running a competition to win tickets to the event, so make sure you check out our competition page.
IBIZA OVERDRIVE is music for dancing, and at times you can only stand still as a result of the intensity, but above all, this is music for a show and this is what we are promised on the 22nd September, when all is revealed to an expectant Ibiza crowd.