Ibiza For (Almost) Free!
Arts & Culture
Aura Ibiza restaurant feeds your children for free if you're seated by 8.15pm
Ok, so you´ve done your research and have discovered that, unfortunately, Ibiza can be a bit expensive! But whatever you do, don´t let this discourage you. Nothing would be easier than going out and spending 1000€ a day and returning home with very little to show for it; but there are plenty of things to do in Ibiza  that won't empty your wallet! 
If you´re a young couple out for a care-free good time, then here are some tips on how to have an amazing evening out dancing and mingling with the locals. The bars in Ibiza are great, especially the Spanish ones that are open non-stop from about 7am all the way through until the early hours of the morning. We´re not suggesting you spend your whole night at one of these, but definitely begin the evening with a mixed drink in your hand, double the size of what you´re used to and half the price! Get friendly with the staff and the owner and find out where they are heading for the night. If there are any local fiestas on in neighbouring towns, this will usually be where their port of call. 
Fiestas are great fun. The town gets dressed up and ready for action with market stalls, pop up bars, entertainment for the kids, cultural events and even live concerts. Theme parties are particularly popular so don´t be surprised if you're surrounded by nutters dressed up in wigs and bellbottoms! Most bars in Ibiza go the extra mile and host a different party every night, with either a theme or a DJ playing amazing music and of course bringing his whole entourage with him. Nagai Sushi & Fusion Food and Aura Ibiza are perfect examples of where to go for this; party nights galore, no entry fee, friendly staff, great cocktails and all in a beautiful venue. If you´re on holiday with your family, Aura Ibiza restaurant/ lounge bar & party place even feeds your children for free if you´re seated by 8.15pm. You can´t get much better than that! A lot of other Ibiza restaurants, like Es Faralló on the road to Es Canar, also have play areas especially for children so you can enjoy your meal in relative peace.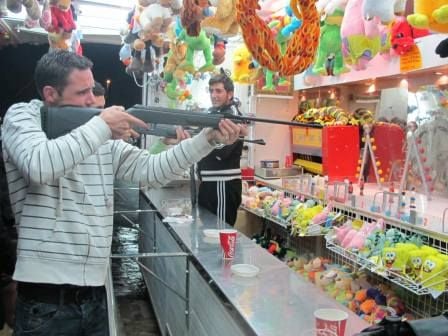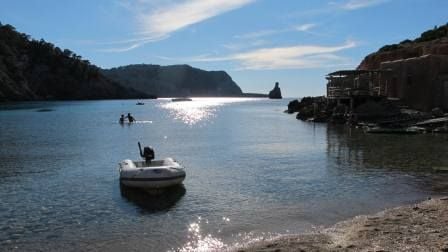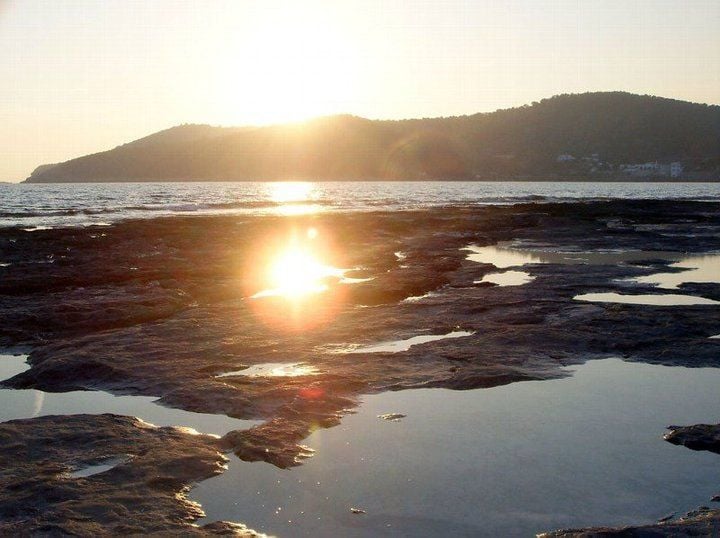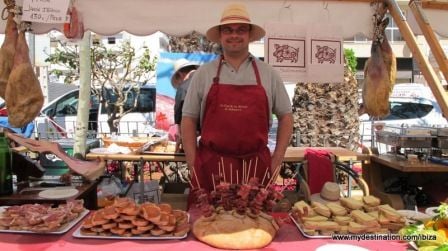 There are a number of bars all along the port area in Ibiza town that you can find yourself sitting at for hours and just people watching. The clubs send a must-see parade through the port, promoting whatever the theme is that night, which is a show in itself. There are so many bars open until 6am, all with free entry and pounding music, so be sure to get chatting and find out where they are! 
If you are slightly older but full of life and love live music, then you will really appreciate a lot of the smaller bars on the island. Pop your head into some of the bars/restaurants along the restaurant street in Santa Eulalia and you may be pleasantly surprised to find a rock ´n´ roll band, a jazz band, a solo artist, an open mic night or even a Bossa Nova band entertaining the crowds while they dine. Live music does unfortunately have to stop by midnight at most venues, so be sure to arrive by 9ish to get your fill. All of these places welcome everyone, not just the people eating, so don´t be shy and be sure to ask where they are playing next as they travel to different spots on the island daily; from Santa Eulalia, to San Antonio, Ibiza town and all sorts of beach bars & restaurants during the day too.
Finding it hard to entertain the kids and still get by? There's plenty in Ibiza for kids; all along the promenades in most of the municipalities there are playgrounds and even areas with gym equipment set up. So get up bright and early, put the kids on the swings and sweat out all the alcohol from the night before on one of the machines. The walk along these promenades is very beautiful with the seafront on one side for boat watching and a number of shops, restaurants & bars on the other for when the kids inevitably scream "Daddy, can I have a lolly?"
There are so many peaceful walks here that the children will love - the seafront strolls are ideal for allowing you a quick dip any time the heat becomes unbearable. Visit and feed the ducks in Santa Eulalia - a lovely cultural walk beginning at the Mariners beach and following the river right up to the bridge, explore the coastline from Siesta all the way to S´Argamassa, check out the salt flats in the natural reserve in Salinas, or take a cultural tour of the Dalt Villa - the old town. Just make sure you plaster yourselves and the kids in sun screen and sport a hat for the day! Then why not pack a picnic, choose a spot and relax for an hour or two?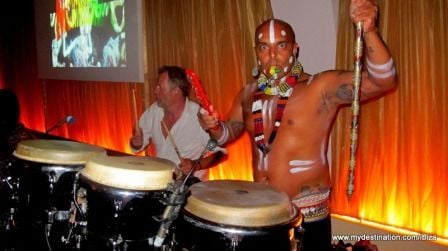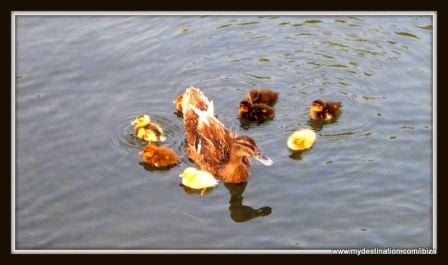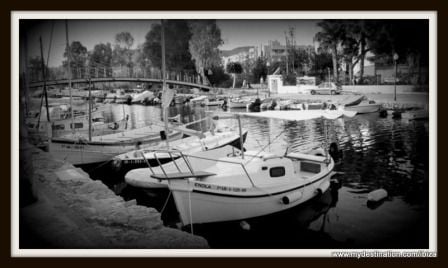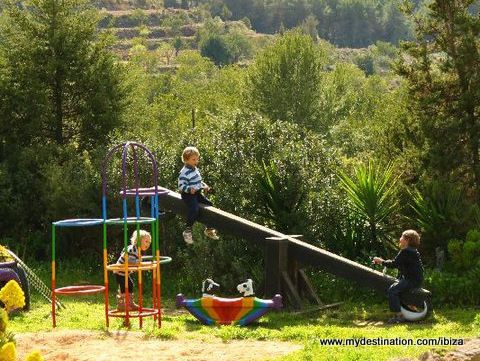 Ibiza markets are another fantastic way to keep the kids entertained. You can stroll around for hours looking at all the items from cultures around the world. Colourful clothes from Thailand, statues & furniture from Africa, accessories, fashion, food & more made right here in Ibiza. Most of the markets even have a live band playing, a bar or restaurant serving a cheap & cheerful dish of the day and cocktails, fresh fruit juices and more! Public transport runs to most of the markets and you can even make a day of it and take the ferry to the Es Canar Hippy Market on a Wednesday. 
Let´s not forget Ibiza's beaches! Long sandy beaches, rocky coves, sunset spots like Elements Ibiza on Benirras beach or party places - we have it all! Buy a cooler box from a nearby souvenir shop, fill it up with food & refreshments and make your way to the sea - it really is the best place to spend the day. There will be plenty for the kids to do and between snorkelling, making sand castles, chatting with the other kids at the beach and munching on their picnic, you can probably fit in a little siesta yourself!